Automotive Repair

Automotive Maintenance

Vehicle Inspection

Brakes 

Tires/TPMS

Oil Change

Air Conditioning

Tinkering! If you aren't sure we'll do it, just ask. You might be surprised.
BATTERIES – Batteries are an vital when it comes to starting your car. If you notice your lights dimming, or car not starting, you may have a battery issue. We can test and replace your battery for you if needed. 
BELTS AND HOSES – Belts and hoses are made of rubber and should be maintained based on what is recommended in your owners manual. A timing belt, serpentine belt, or radiator hose breaking could be catastrophic to your engine or just extremely inconvenient for you and your wallet. 
BRAKES – Brakes are very important when it comes to stopping your vehicle. If you need new Brakes or just need them inspected, we can help. Brakes are not something you should neglect. If you neglect your brakes until they are completely gone then you are making a taking a risk that could put you and your passengers in danger. 
COMPUTER DIAGNOSIS – With cars becoming more and more advanced, so has diagnosing a cars problem. A scanner may give you a trouble code, but that only tells you what set the code off. Although a scan tool may help narrow down a diagnostic, it does not tell you exactly what the problem is. We pride ourselves on finding the actual problem and NOT being a parts changer until the problem is fixed. A little extra time diagnosing the real problem can save a lot of time and money by getting it right the first time. 
CV AND DRIVE AXLES – Central velocity axles and drive axles are what transfer the energy from your engine to your wheels. If your car is making a clicking noise while turning or you have grease leaking under your car, it may be a leaking boot and time for some service. 
EXHAUST  – Bad O2 Sensor? Leaking Exhaust? Plugged Catalytic Converter?  Whatever your exhaust issue is, we can take care of it. 
FUEL SYSTEM – Fuel systems can be the root of several different issues. Fuel system issues, whether with the fuel pump, a fuel injector, or even a fuel filter, can cause your car to run rough, cause poor fuel efficiency, or just stop your car from starting all together. Fuel filters should be serviced regulary according to your owners manual. When it comes time to service/repair part of your fuel system, we can do it. 
COOLING SYSTEM – Your cooling system is responsible for keeping your vehicle running at a safe operating temperature. If you notice your vehicle leaking coolant you may want to get it inspected. No coolant or circulation of coolant could become a costly repair if your engine overheats. Refer to owners manual to check interval of recommended coolant flushes. 
SUSPENSION / SHOCKS / STEERING – Shocks, Struts, and other suspension components are responsible for the stability of your vehicle. Bad suspension components can cause an uneasy ride as well as effect your cars alignment, which in return, will shorten the lifetime of your tires. We can replace all of your components as needed but unfortunately, do not do alignments as we are not equipped to do so. 
 TRANSMISSION – Check your owners manual for service intervals. We will service your transmission for you. 
 HEADLIGHTS / TAILIGHTS – Broken light or just a burnt out bulb? We'll replace them. 
SPARK PLUGS / COILS / DISTRIBUTORS – Three things and engine needs, Air, Fuel, and Spark. Bad spark plugs, or bad coils can also cause a variety of bad symptoms. If your vehicle is running poorly these could be part of the problem. 
RUST REPAIR– Looking to have some rust repaired? We can help. We'll cut out all the rust and replace it with new metal. 
WIPER BLADES – Your wiper blades not doing so well anymore? Let us know and we'll get you some new ones and install them.
Full Synthetic Oil Change – $25 Starting + Material. 
– Includes changing oil with Full Synthetic Oil + Oil Filter along with a quick check around the vehicle, setting tire pressures, and checking fluids.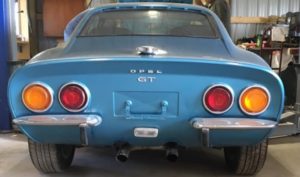 – Customer will receive a copy of inspection sheet at checkout.
Under Hood:
Engine Oil

Transmission Fluid

Brake Fluid

Power Steering Fluid

Coolant

Belts and Hoses

Air Filter

Wires/Hoses

Battery Condition
Under Vehicle
Brakes

Shocks/Struts

Drive Axles/Shafts

Exhaust

Fuel/Brake Lines

Tie Rods

Ball Joints

Leaks
Interior/Exterior
Body Condition

Window

Light Operation

Heat and A/C

Horn

Multi-Function Switches

Wiper Operation
Tires
Tire Pressures

Tire Treads Amount

TPMS